Northfield, MN – If you care about getting a great education, you'll be in good company in Northfield according to a recent study done by the data insights firm College Factual.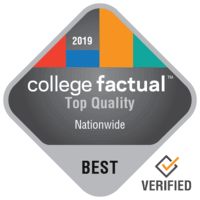 Universities in the area were recognized in the rankings report for their excellent degree programs and their commitment to overall quality.
Attracting Students to the Area
You don't have to be a local to appreciate the college opportunities in the area. Students from all over the country – and all over the world – come to the area to get their degree. These undergraduates are always welcome in Northfield due to the new economic activity they generate for local businesses.
Best Colleges in the United States Near Northfield
The following 2 colleges near Northfield have earned a distinguished spot within the top tier of this year's ranking.
Carleton College
Carleton College is ranked #47 in the country and #1 in the state of Minnesota. Roughly 2,100 undergraduates attend Carleton each year. The school has a student to faculty ratio of 9 to 1.
The median early career salary for Carleton graduates is $36,400. This climbs to $52,600 by mid-career.
Learn more about Carleton College.
St Olaf College
St Olaf College is ranked #143 in the country and #5 in the state of Minnesota. St. Olaf is home to about 3,000 students every year. The school has a student loan default rate of 1 percent.
St. Olaf students who enter the workforce directly after graduation earn a median starting salary of $37,100. This rises to a median salary of $47,300 by mid-career.
Learn more about St Olaf College.