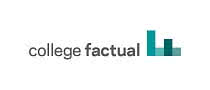 Best Colleges For Returning Adults
- Asheville (NC) -
Adults returning to college and other "non-traditional" students comprise the majority of all degree-seekers in the USA. College Factual's Asheville (NC) Ranking of the Best Colleges For Returning Adults was designed to specifically address the unique concerns of students who fall outside the "norm" of first-time, full-time degree seekers under the age of 24.
Best Colleges For Returning Adults - Asheville (NC) -
Montreat College tops our Asheville (NC) list of the Best Colleges For Returning Adults. Montreat College charges tuition and fees of $24,940. The college has an acceptance rate of 54.4%. The average 2016 SAT score for those admitted is 1,040.
The total ranking includes 4 colleges. Within the complete list tuition and fees ranges from $23,372 to $33,970 (in-state from $6,977 to $33,970). Acceptance rates range from 54.4% to 83.8%, estimated average 2016 SAT scores range from 980 to 1,230 and average salaries of graduates range from $57,000 to $57,000.
Best Colleges For Returning Adults Methodology Overview
A non-traditional student could be a working adult going back to school, a parent, or another student who needs to take part-time classes due to other responsibilities. Our Rankings for Returning Adults were developed based on the premise that these students are looking for flexible learning options, as well as high-quality outcomes for graduates. Thus our rankings emphasize colleges that offer the ability to take online courses and other factors that are important to older students. Within the mix, you'll find traditional schools that offer online programs, as well as accredited online colleges that provide the best outcomes for students. Read our full Best Colleges For Returning Adults Methodology for more information.
Find The Best Colleges For Returning Adults Near You
Looking for local options? Explore these colleges based on your region, state or city.