Why Diversity is Valuable
What do we mean when we refer to diversity in college?
The root word of diversity is from the Latin, "diversus" which means "various". We use it today to describe a mixing together of people, traditions, ideas and cultures.
So, what are we striving for when we want to realize more diversity in college?
Diversity can be a huge benefit to students, as it not only exposes them to new ideas and ways of thinking, it prepares them for the varied workforce of tomorrow, in addition to inspiring creativity and innovation.
The university years provide a one of a kind opportunity for students to have exposure to other cultures and backgrounds. Students should look for a university administration that is not only encouraging diversity institutionally, but also fostering a climate where students can exchange different ideas and perspectives in meaningful and positive ways.
Get Some Knowledge on Diversity at The Academy, Including how Similar This School is to Others in the U.S..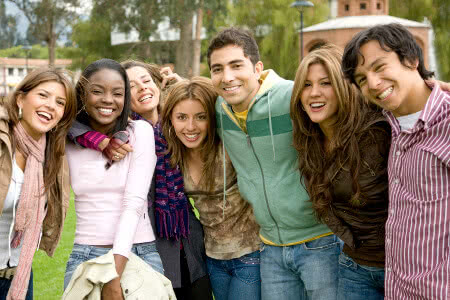 Very Good Diversity Overall
The total diversity grade is created by combining the results of ethnic, geographic, gender and age diversity.
Ranked #963 nationwide, American Academy of Art is above average in overall diversity.
The Academy Overall Diversity Score (67 out of 100)
The Academy Overall Diversity Rank (963 out of 2,475)
Very High Ethnic Diversity
This highly diverse school may be a great place for young people to get to know others with different cultures and backgrounds.
Sitting at #513, American Academy of Art has received an excellent ranking for ethnic diversity nationally.
The Academy Ethic Diversity Rank (513 out of 2,718)
Explore The Academy Ethnic Diversity
The chart below will also display the diversity of faculty at The Academy when it is available.
Male to Female Ratio is Pretty Good
Would you prefer a nice mix of males and females on campus?
At American Academy of Art, the male to female student ratio is above the national average of about 40:60 with a student body that is equally balanced.
This institution is ranked at #1,237 in male to female diversity nationwide. The undergraduate population is comprised of 128 males and 189 females.
The Academy Gender Diversity Rank (1,237 out of 2,718)
Analyze Male/Female Diversity at The Academy
Where available, the chart below includes the male to female percentage among The Academy's faculty, as well as students.
Seems to be Popular for Local Students
Would you prefer a local college that attracts students from within Illinois? This could be a good option for you.
We've derived the location diversity of each school by looking at where matriculated undergraduates lived before they attended college.
About 76.0% of the students attending American Academy of Art come from within Illinois. This means The Academy is below average in geographic diversity with a ranking of #1,618.
The Academy Location Diversity Rank (1,618 out of 2,525)
Learn About Nationwide Geographic Diversity
The undergraduate student body is split among 3 states (may include Washington D.C.), as shown in the chart below.
What is the Age Range of the Students?
Some college students prefer a campus filled with others who are a similar age to them, while some prefer a wide age range of students. Which is best for you?
The "traditional" college student is thought to be between the ages of 18-22. At American Academy of Art, 79.5% of students are in the age 18 to 22 bracket, compared to the national average of 60%. We rank The Academy #2,826 in the nation for student age diversity.
The Academy Age Diversity Rank (2,826 out of 3,012)
Review Age Diversity at The Academy
Analyze the age range of The Academy undergraduates with the following bar chart.
Questions About Diversity
Is The Academy attracting and supporting students from all income backgrounds?

Even a school with great racial, ethnic, and location diversity may not be diverse when it comes to the financial backgrounds of their students. To get a better idea of how The Academy is supporting low-income students check the Financial Aid Page.

Is Diversity Important to The Academy?

What are you seeking in regards to college diversity? Get a hold of the school to see what kind of support groups and clubs are offered to stimulate varied perspectives.