How Many Students Make it to Graduation Day?
Of the undergraduates at CollegeAmerica - Phoenix that were scheduled to complete their degree in 2016, how many were able to do so on time? Let's find out...
Below You'll Find: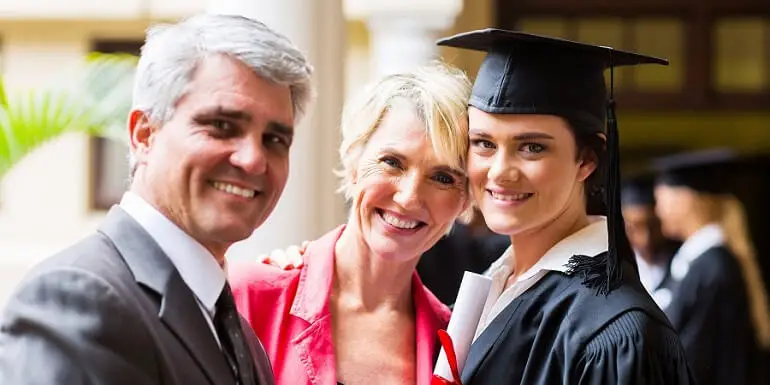 How are CollegeAmerica - Phoenix's Retention and Graduation Rates Applicable to You?
Having a better understanding of retention and graduation rates will help you make an informed decision about your education. Retention Rates let you know how many first year students come back for their sophomore year. The graduation rate will tell you how long it takes the average student to complete their degree. We consider the "on-time" graduation rate for a bachelor's degree to be four years, but colleges report their "overall" graduation rate at six years.
If you want to graduate within four years, be sure to check out CollegeAmerica - Phoenix's on-time graduation rate. This could save you money in the long run!
Looking for CollegeAmerica - Phoenix's acceptance rates?
How Many Freshman Return to CollegeAmerica - Phoenix for Their Sophomore Year?
With 100.0% of students staying on for a second year, CollegeAmerica - Phoenix is one of the best in the country when it comes to freshman retention rates.
Any Questions?
Graduation Rates Unknown
We were hoping to show you the on-time (two or four years depending on the degree) and the eventual graduation rates at CollegeAmerica - Phoenix, but we are missing one, or both of those pieces of data. The national averages are 32.9% and 48.7% respectively.
Reasons For First-Time/Full-Time Students Not Graduating Are Unknown
We are unable to display the reasons why undergraduates at CollegeAmerica - Phoenix fail to complete their degrees within three or six years (depending on the degree type), because the information is not available to us. Typical reasons given for students not graduating include dropping out, transferring to another college or their degree is still in progress.
Additional Considerations
How many people drop out of college?