Diversity Makes a Difference
What do we mean when we refer to diversity in college?
Largely speaking, diversity is the word we use to describe a mixture of individuals and ideas, and the traditions, belief cultures and systems that come with them.
With all of this in mind, what does 'diversity in college' mean?
Students who say that diversity in university is important to them are looking for institutions to offer a variety of curricular and non-curricular opportunities to learn from and learn with people of different ethnicities, races, ages, abilities, sexual identities, religions, and classes.
In order to achieve the most benefit from diversity on campus, seek out schools that are not only promoting diversity by recruiting students and hiring faculty from minority groups actively, but are also encouraging an environment where there is positive interaction between different groups.
Get the Facts on Diversity at Albany Law, Including how Similar This School is to Others in the Country.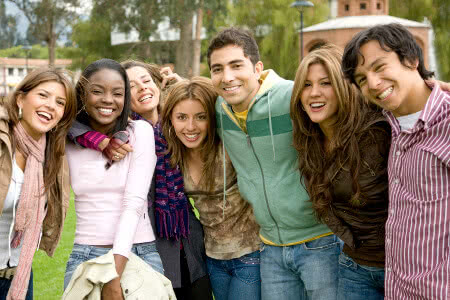 Overall Diversity at Albany Law School Cannot be Determined
We were not able to calculate the measures of diversity we needed for College.Name to come up with a ranking.
Male to Female Diversity Unknown
For most colleges, the male to female ratio is actually skewed toward women, with about six females for every four males. In this section we would normally display what the actual ratio is for this school, but regrettably that data is not available.
Geographic Diversity Unknown
Some young people prefer a school that mainly represents local students, while some are searching for schools that attract and recruit students from all over the country and the world. Which is right for you?
For most of the colleges within our database, we were able to derive the geographic diversity by looking at where matriculated students lived prior to getting admitted to college.
But unfortunately, we do not have the data to find out Albany Law's geographic diversity rating.
Age Diversity Unknown
Some students may prefer to be surrounded by students in the same age range, while others seek perspectives from other generations.
Traditionally, undergraduate students range in age from 18 to 22. We were able to determine the student body age distribution for most of the schools in our database. Sadly, we were not able to do so for Albany Law School, as the information is not available.
Questions About Diversity
Is Albany Law supporting and attracting learners from all backgrounds?

Even a school with great ethnic, racial and geographic diversity may not be diverse when it comes to the economic backgrounds of their students. To get a better idea of how Albany Law is supporting low-income students check the Financial Aid Page.

How important is diversity to Albany Law?

What are you trying to find in regards to college diversity? Speak to the school to see what type of clubs and support groups are offered to inspire unique perspectives.