Why Diversity Should Matter to You
What do we mean when we talk about diversity in college?
Often when we speak of diversity, what we mean is multiculturalism, or the acceptance of individuals of different ethnicities, cultures, races, beliefs and financial backgrounds.
With all of this in mind, what does 'diversity in college' mean?
Students who state that diversity in university is important to them are looking for institutions to offer a variety of curricular and non-curricular opportunities to learn from and learn with people of different ethnicities, races, ages, abilities, sexual identities, classes, and religions.
The university years provide a one of a kind opportunity for students to have exposure to other cultures and backgrounds. Students should look for a university administration that is not only promoting diversity institutionally, but also fostering an atmosphere where students can exchange differing perspectives and ideas in meaningful and positive ways.
Start now by Learning About Diversity at AUPR Manati, and how it is Similar to Other Schools in the U.S..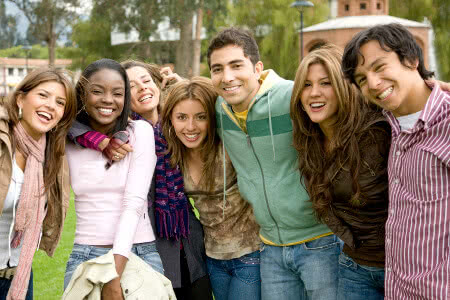 American University of Puerto Rico Manati Overall Diversity Not Known
We were not able to calculate the measures of diversity we needed for College.Name to come up with a ranking.
Extremely Low Ethnic Diversity
It may be difficult for college students to meet and learn from student peers from different racial and ethnic backgrounds at this school.
Appearing near the bottom of our ranking for ethnic diversity with a ranking of #2,585, American University of Puerto Rico Manati is well below average.
AUPR Manati Ethic Diversity Rank (2,585 out of 2,655)
Take a Deeper Look at Ethnic Diversity at AUPR Manati
If the data is present, the chart will also display AUPR Manati faculty diversity.
Equal Balance of Male and Female Students
If you feel more comfortable on a campus with a relatively equal balance of males and females, this may be the school for you.
At American University of Puerto Rico Manati, the male to female student ratio is far higher than the national average of about 40:60 with a student body that is equally balanced.
This university is ranked at #291 in male to female diversity nationwide. The undergraduate population is comprised of 427 males and 469 females.
AUPR Manati Gender Diversity Rank (291 out of 1,722)
Review Male/Female Diversity at AUPR Manati
When available, the chart below includes the male to female ratio among AUPR Manati's faculty, as well as students.
Geographic Diversity Unknown
Some students prefer a school that mainly represents local students, while some are searching for schools that attract and recruit students from all over the country and the globe. Which is right for you?
For most of the colleges within our database, we were able to report the geographic diversity by looking at where matriculated undergraduate students lived prior to attending college.
But unfortunately, we do not have the data to find out AUPR Manati's geographic diversity grade.
Age Diversity Unknown
Some students may prefer to be surrounded by other students in the same age range, while others seek perspectives from other generations.
Traditionally, undergraduate students range in age from 18 to 22. We were able to determine the student body age distribution for most of the schools in our database. However, we were not able to do so for American University of Puerto Rico Manati, as the information is not available.
Questions About Diversity
Is AUPR Manati supporting and attracting learners from all backgrounds?

Schools with excellent ethnic and location diversity still may not be diverse when it comes to other factors, such as financial backgrounds. Get a better idea of how AUPR Manati supports low-income students by visiting the Financial Aid Page.

How important is diversity to AUPR Manati?

What are you seeking in regards to college diversity? Get a hold of the school to see what type of clubs and support groups are around to encourage varied perspectives.