Why Diversity is Valuable
What do we mean when we refer to diversity in college?
Often when we speak of diversity, which is defined as "variety", what we mean is multiculturalism, or the acceptance of individuals of different ethnicities, cultures, races, beliefs and financial backgrounds.
How does this translate to the university experience?
Diversity can be a huge benefit to students, as it not only exposes them to new ideas and ways of thinking, it prepares them for the varied workforce of tomorrow, in addition to inspiring creativity and innovation.
Diversity can be encouraged by the university in several ways. First, institutions should be making an effort to hire a varied faculty to teach students. But the school should also be doing the best they can to encourage substantial connections between people from different backgrounds. This prevents faculty and students from self-segregating and helps bring about positive connections.
Get Started Learning About Diversity at Bank Street College of Education, and how it Compares to Other Schools in the Country.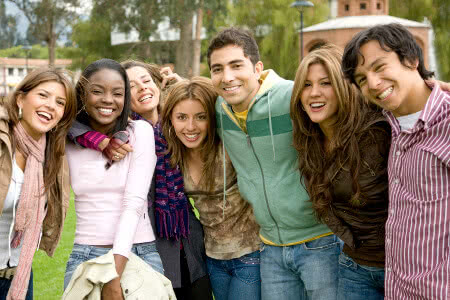 Bank Street College of Education Overall Diversity Not Known
Unfortunately, we were unable to find adequate data to rank College.Name for overall diversity.
Male to Female Diversity Unknown
For most colleges, the male to female ratio is actually skewed toward women, with about six females for every four males. In this section we would usually display what the actual ratio is for this school, but unfortunately that data is not available.
Geographic Diversity Unclear
Some college students prefer a school that mostly represents local students, while some are searching for schools that attract and recruit students from all over the United States and the globe. What type of school is right for you?
For most of the colleges within our database, we were able to derive the geographic diversity by looking at where matriculated students lived prior to getting admitted to college.
Sadly, we do not have the data to calculate Bank Street College of Education's geographic diversity rating.
Age Diversity Unknown
Some students may prefer to be surrounded by learners from the same age range, while others seek perspectives from other generations.
Traditionally, undergraduate students range in age from 18 to 22. We were able to determine the student body age distribution for most of the institutions in our database. However, we were not able to do so for Bank Street College of Education, as the information is not available.
Questions About Diversity
Is Bank Street College of Education supporting and attracting learners from all income backgrounds?

Schools with higher than average ethnic and location diversity still may not be diverse when it comes to other factors, such as economic backgrounds. Get a better idea of how Bank Street College of Education supports low-income students by visiting the Financial Aid Page.

How important is diversity to Bank Street College of Education?

Contact the school to learn about what they are doing to improve diversity, and what student groups, clubs and associations are present that encourage diverse points of views on campus.