Diversity in College is Important
It is quite possible you have heard that diversity is critical to the full college experience, but what do we mean when we talk about diversity?
The root word of diversity is from the Latin, "diversus" which means "various". We use it today to describe an amalgamation of peoples, traditions, cultures and ideas.
How does this translate to the college experience?
Students who say that diversity in college is important to them are looking for institutions to provide a variety of curricular and non-curricular opportunities to learn from and learn with people of different ethnicities, races, ages, abilities, sexual identities, religions, and classes.
Diversity can be promoted by the college in multiple ways. For one, institutions should be making an effort to hire a diverse faculty to nurture students. But the school should also be doing the best they can to encourage meaningful interactions between people from differing backgrounds. This prevents faculty and students from becoming isolated and encourages positive connections.
Learn About Diversity at Academy for Five Element Acupuncture, and how it is Similar to Other Schools in the Country.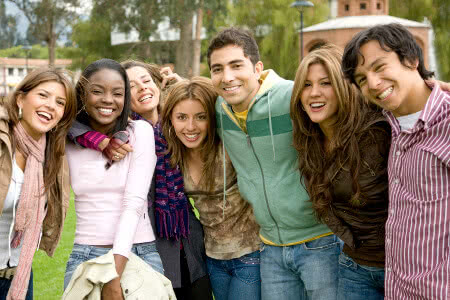 Overall Diversity at Academy for Five Element Acupuncture Unknown
We were not able to calculate the measures of diversity we needed for College.Name to come up with a ranking.
Male to Female Diversity Unknown
Did you know that the average male to female ratio on college campuses is definitely skewed towards women? There are about six females for every four males attending college currently. We've calculated this percentage for the majority of the colleges in our database, but sadly, we don't have enough data on Academy for Five Element Acupuncture's male to female diversity to supply you with this information.
Geographic Diversity Unknown
Some young people prefer a school that mostly represents local students, while some may be looking for schools that recruit and attract students from all over the country and the world. Which is right for you?
For most of the colleges within our database, we were able to find out the geographic diversity by looking at where matriculated students lived before enrolling in college.
But unfortunately, we were not able to get the data to find out Academy for Five Element Acupuncture's geographic diversity rank.
Age Diversity Unknown
Some students may opt to be surrounded by learners who are the same age, while others seek more diverse perspectives from other age groups.
The traditional college student ranges in age from 18 to 22. For most of the colleges within our database, we were able to determine the age range of the undergraduate student body. Sadly, we were not able to do so for Academy for Five Element Acupuncture, as the information is not available.
Questions About Diversity
How is Academy for Five Element Acupuncture doing at supporting students from all financial backgrounds?

Even a school with high ethnic, racial and geographic diversity may not be diverse when it comes to the economic backgrounds of their students. To get a better idea of how Academy for Five Element Acupuncture is supporting low-income students check the Financial Aid Page.

How important is diversity to Academy for Five Element Acupuncture?

Contact the school to understand what they are doing to inspire diversity, and what student clubs, groups and associations are offered that encourage varied perspectives on campus.