Why Diversity Matters
What do we mean when we refer to diversity in college?
Often when we speak of diversity, what we mean is multiculturalism, or the acceptance of individuals of different ethnicities, cultures, races, beliefs and economic backgrounds.
How does this translate to the college experience?
Students who say that diversity in college is important to them are looking for institutions to offer a variety of curricular and non-curricular opportunities to learn from and learn with people of different ethnicities, races, ages, abilities, sexual identities, classes, and religions.
In order to achieve the most benefit from a diverse campus, seek out institutions that are not only promoting diversity by recruiting students and hiring faculty from minority groups actively, but are also promoting an environment where there is confident interaction between different groups.
Educate Yourself on Diversity at Adams State, Including how This School Compares to Others in the Nation.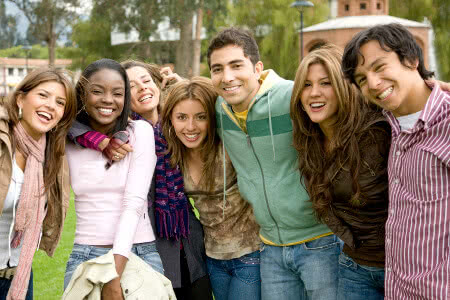 The Very Best Overall Diversity
We combine factors of ethnic, geographic, age and gender diversity to create a total diversity grade for every school.
Adams State University is thought to be very diverse across all factors, and is ranked #183 nationwide.
Adams State Overall Diversity Score (82 out of 100)
Adams State Overall Diversity Rank (183 out of 2,397)
Ranked Well for Ethnic Diversity
Ethnically-diverse colleges offer students the opportunity to study and learn from with undergraduates from racial and ethnic groups that are different from their own.
A ranking of #519 for ethnic diversity means Adams State University is above average nationally.
Adams State Ethic Diversity Rank (519 out of 2,655)
Explore Ethnic Diversity at Adams State
If the data is present, the chart will also display Adams State faculty diversity.
Good Balance of Male and Female Students
If you feel more comfortable on a campus with a relatively equal balance of males and females, this may be the school for you.
At Adams State University, the male to female student ratio is far higher than the national average of about 40:60 with a student body that is equally balanced.
This university is ranked at #209 in male to female diversity nationwide. The undergraduate population is comprised of 1,108 males and 1,048 females.
Adams State Gender Diversity Rank (209 out of 1,722)
Explore Male/Female Diversity at Adams State
If available, the chart below will include the male to female distribution among Adams State's faculty, as well as students.
High Location Diversity
Would you prefer a college that attracts students from all across the U.S.? If so this may be a good option for you.
We looked at where each of the school's admitted students lived before attending to create the geographic diversity rating.
About 70.3% of the students attending Adams State University come from within Colorado. This puts Adams State's level of geographic diversity above the national average and gives it a national geographic diversity ranking of #657.
Adams State Location Diversity Rank (657 out of 2,397)
Research Nationwide Geographic Diversity
The undergraduate student body is split among 29 states (may include Washington D.C.), as shown in the chart below.
Presence of International Students at Adams State
There is a relatively small community of about 0 international students at Adams State University representing 9 countries. For all the details, go to the Adams State International Student Page.
What is the Age Range of the Students?
Some learners prefer a campus filled with others who are a similar age to them, while some prefer a wide age range of students. Which is best for you?
The "traditional" college student is thought to be between the ages of 18-22. At Adams State University, 40.7% of students are in the age 18 to 22 bracket, compared to the national average of 60%. We rank Adams State #183 in the nation for student age diversity.
Adams State Age Diversity Rank (183 out of 1,524)
Adams State Age Diversity Chart
Analyze the age distribution of Adams State undergraduates with the following bar chart.
Questions About Diversity
Is Adams State attracting learners from all backgrounds?

Even a school with high racial, ethnic and geographic diversity may not be diverse when it comes to the financial backgrounds of their students. To get a better idea of how Adams State is supporting low-income students check the Financial Aid Page.

Is Diversity Important to Adams State?

What are you seeking in regards to college diversity? Get a hold of the school to see what kind of support groups and clubs are offered to inspire varied perspectives.