Diversity in College is Important
Diversity can be somewhat of buzzword among both college admissions officers and students alike. What does it mean to you?
Often when we speak of diversity, which is simply defined as "variety", what we mean is multiculturalism, or the acceptance of people of different ethnicities, races, cultures, religions and economic backgrounds.
So, what are we striving for when we want to see more diversity in college?
Students who express that diversity in college is important to them are looking for institutions to provide a variety of curricular and non-curricular opportunities to learn from and learn with people of different ethnicities, races, ages, abilities, sexual identities, classes, and religions.
The college years provide a unique opportunity for students to have direct exposure to other backgrounds and cultures. Students should look for a college administration that is not only promoting diversity institutionally, but also fostering a climate where students can exchange different ideas and perspectives in positive and meaningful ways.
Get Started Learning About Diversity at Aquinas College Michigan, and how it Compares to Other Schools in the United States.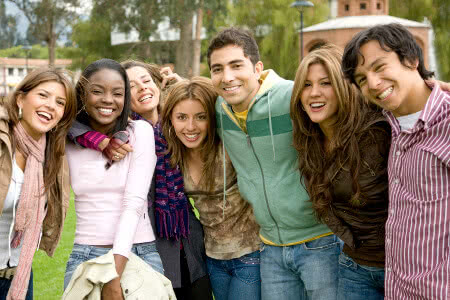 The Diversity Here is About Average
We come up with a total diversity ranking for every school by looking at racial, ethnic, age, geographic and gender diversity.
Nothing abnormal, Aquinas College Michigan is about average ranked at #1,834.
Aquinas College Michigan Overall Diversity Score (51 out of 100)
Aquinas College Michigan Overall Diversity Rank (1,834 out of 2,397)
Lacking When It Comes to Ethnic Diversity
Many young people value the chance to meet and learn from other students from different racial and ethnic backgrounds, unfortunately, that may be hard to do at this school.
Aquinas College Michigan is ranked #2,145 in ethnic diversity nationwide with a student body composition that is below the national average.
Aquinas College Michigan Ethic Diversity Rank (2,145 out of 2,655)
Take a Deeper Look at Ethnic Diversity at Aquinas College Michigan
This chart will also display the diversity of faculty at Aquinas College Michigan if it is available.
Male to Female Ratio is Pretty Good
Are you seeking a campus with a fairly balanced mix of males to females?
At Aquinas College Michigan, the male to female student ratio is above the national average of about 40:60 with a student body that is mostly female.
This college is ranked at #1,428 in male to female diversity nationwide. The undergraduate population is comprised of 697 males and 1,092 females.
Aquinas College Michigan Gender Diversity Rank (1,428 out of 1,722)
Review Male/Female Diversity at Aquinas College Michigan
When available, the chart below will include the male to female distribution among Aquinas College Michigan's faculty, as well as students.
School Tends to Represent Students From Its Home State
Do you want a local school that attracts local students? This could be a good choice for you.
We've arrived at the geographic diversity of each school by looking at where accepted students lived before they were admitted.
Over 90% of the students attending Aquinas College Michigan come from within Michigan. This puts Aquinas College Michigan's level of geographic diversity below the national average and gives it a national geographic diversity ranking of #1,758.
Aquinas College Michigan Location Diversity Rank (1,758 out of 2,397)
Research Nationwide Geographic Diversity
The undergraduate student body is split among 8 states (may include Washington D.C.), as shown in the chart below.
What is the Age of Everyone at This School?
Would you prefer a school where the student body represents a mix of different ages and generations, or would you prefer a school where most students are the same age as you?
The traditional student is between the ages of 18-22. At Aquinas College Michigan, 65.0% of students are in the age 18 to 22 bracket, compared to the national average of 60%. We rank Aquinas College Michigan #1,096 in the nation for student age diversity.
Aquinas College Michigan Age Diversity Rank (1,096 out of 1,524)
Aquinas College Michigan Age Diversity Chart
The bar chart below displays the age range of the undergraduate student body at Aquinas College Michigan.
Questions About Diversity
Is Aquinas College Michigan supporting and attracting students from all backgrounds?

Even a school with high ethnic, racial and geographic diversity may not be diverse when it comes to the income levels of their students. To get a better idea of how Aquinas College Michigan is supporting low-income students check the Financial Aid Page.

Is Diversity Important to Aquinas College Michigan?

Contact the school to understand what they are doing to inspire diversity, and what student groups, clubs and associations are offered that encourage varied perspectives on campus.