Why Diversity is Valuable
What do we mean when we talk about diversity in college?
Largely speaking, diversity is the word we use to describe a mixture of individuals and ideas, and the traditions, belief systems and cultures that come with them.
With all of this in mind, what does 'diversity in college' mean?
Diversity can be a huge benefit to students, as it not only exposes them to new ideas and ways of thinking, it prepares them for the varied workforce of tomorrow, as well as inspires creativity and innovation.
In order to achieve the most benefit from diversity on campus, seek out schools that are not only promoting diversity by recruiting students and hiring faculty from minority groups actively, but are also promoting an environment where there is confident interaction between different groups.
Educate Yourself on Diversity at Ave Maria University, Including how This School Compares to Others in the Nation.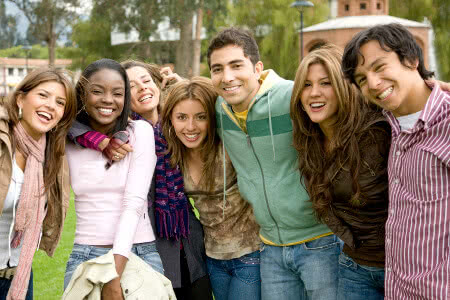 Overall Diversity is High
We combine factors of ethnic, geographic, gender and age diversity to come up with an overall diversity grade for each school.
Ranked #217 in the nation, Ave Maria University is considered highly diverse.
Ave Maria University Overall Diversity Score (81 out of 100)
Ave Maria University Overall Diversity Rank (217 out of 2,397)
Ethnic Diversity is Normal
Ethnically diverse college campuses allow students to meet and learn from others from different racial and ethnic backgrounds.
Ave Maria University is pretty normal when it comes to ethnic diversity, being ranked at #1,428 in the nation.
Ave Maria University Ethic Diversity Rank (1,428 out of 2,655)
Explore Ethnic Diversity at Ave Maria University
The chart below will also display the diversity of faculty at Ave Maria University if it is available.
Equal Balance of Male and Female Students
If you desire a campus with a relatively equal balance of males and females, this may be the school for you.
At Ave Maria University, the male to female student ratio is far higher than the national average of about 40:60 with a student body that is equally balanced.
This university is ranked at #307 in male to female diversity nationwide. The undergraduate population is comprised of 536 males and 492 females.
Ave Maria University Gender Diversity Rank (307 out of 1,722)
Explore Male/Female Diversity at Ave Maria University
If available, the chart below will include the male to female distribution among Ave Maria University's faculty, as well as students.
Higher Than Average Chance your Roommate Will be From Another State
Would you prefer a college that attracts students from all across the United States? If so this may be a good option for you.
We looked at where each of the school's admitted students lived before attending to create the geographic diversity rank.
About 48.7% of the students attending Ave Maria University come from within Florida. Ave Maria University's rating of #262 makes it above average in this factor.
Ave Maria University Location Diversity Rank (262 out of 2,397)
Learn About Nationwide Geographic Diversity
The undergraduate student body is split among 37 states (may include Washington D.C.), as shown in the chart below.
Presence of International Students at Ave Maria University
There is a mid sized group of about 26 international students at Ave Maria University representing at least 10 countries. Go to the Ave Maria University International Student Page for more information.
Age Diversity Unknown
Some students may prefer to be surrounded by other students in the same age range, while others seek perspectives from other generations.
Traditionally, undergraduate students range in age from 18 to 22. For most of the colleges within our database, we were able to determine the age distribution of the undergraduate student body. Sadly, we were not able to do so for Ave Maria University, as the information is not available.
Questions About Diversity
Is Ave Maria University attracting and supporting learners from all income backgrounds?

Schools with otherwise excellent racial and ethnic diversity still may not be diverse when it comes to other factors, such as financial backgrounds. Get a better idea of how Ave Maria University supports low-income students by visiting the Financial Aid Page.

How important is diversity to Ave Maria University?

Get in touch with the school to find out what they are doing to stimulate diversity, and what student groups, associations and clubs are available that encourage varied points of views on campus.