Why Diversity Should Matter to You
It is likely you have heard that diversity is critical to the total college experience, but what do we mean when we speak about diversity?
Largely speaking, diversity is the word we use to describe a mixture of people and ideas, and the traditions, belief systems and cultures that come with them.
So, what are we striving for when we want to realize more diversity in college?
Students who express that diversity in college is important to them are looking for institutions to offer a variety of curricular and non-curricular opportunities to learn from and learn with people of different ethnicities, races, ages, abilities, sexual identities, religions, and classes.
Diversity can be promoted by the college in multiple ways. For one, institutions should be making an effort to hire a diverse faculty to engage students. But the school should also be doing the best they can to encourage meaningful interaction between people from differing backgrounds. This prevents students and faculty from becoming isolated and promotes positive connections.
Start now by Learning About Diversity at Bais Medrash Toras Chesed, and how it is Similar to Other Schools in the Country.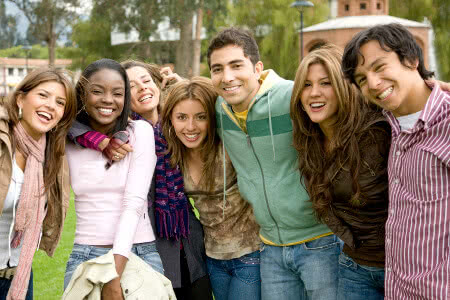 This School is Substandard When it Comes to Overall Diversity
The Overall Diversity grade is calculated by adding up the results of geographic, ethnic, gender and age diversity.
Well below average in overall diversity, Bais Medrash Toras Chesed is ranked #2,327 countrywide.
Bais Medrash Toras Chesed Overall Diversity Score (24 out of 100)
Bais Medrash Toras Chesed Overall Diversity Rank (2,327 out of 2,397)
Very Low Ethnic Diversity
It may be difficult for college students to meet and learn from students from different racial and ethnic backgrounds at this school.
Bais Medrash Toras Chesed is ranked #2,638 in ethnic diversity nationwide with a student body composition that is far below the national average.
Bais Medrash Toras Chesed Ethic Diversity Rank (2,638 out of 2,655)
Explore Ethnic Diversity at Bais Medrash Toras Chesed
If the data is present, the chart will also show Bais Medrash Toras Chesed faculty diversity.
College is Heavily Dominated by One Sex
Do you prefer a college campus with an equal mix of males to females?
At Bais Medrash Toras Chesed, the male to female student ratio is far below the national average of about 40:60 with a student body that is predominantly male.
This institution is ranked at #2,642 in male to female diversity nationwide. The undergraduate population is comprised of 111 males and 0 females.
Bais Medrash Toras Chesed Gender Diversity Rank (2,642 out of 1,722)
Explore Male/Female Diversity at Bais Medrash Toras Chesed
If available, the chart below will include the male to female percentage among Bais Medrash Toras Chesed's faculty, as well as students.
Geographic Diversity is High
Would you prefer a school that attracts students from all across the U.S.? If so this may be the school for you.
We took a look at where each of the school's admitted students lived before attending to create the geographic diversity rank.
Less than 10% of the students attending Bais Medrash Toras Chesed come from within New Jersey. This puts Bais Medrash Toras Chesed's level of geographic diversity above the national average and gives it a national geographic diversity ranking of #541.
Bais Medrash Toras Chesed Location Diversity Rank (541 out of 2,397)
Research Nationwide Geographic Diversity
The undergraduate student body is split among 6 states (may include Washington D.C.), as shown in the chart below.
Age Diversity Unknown
Some students may opt to be surrounded by learners who are the same age, while others seek more diverse perspectives from other age groups.
The traditional college student ranges in age from 18 to 22. For most of the colleges within our database, we were able to determine the age range of the undergraduate student body. Sadly, we were not able to do so for Bais Medrash Toras Chesed, as the information is not available.
Questions About Diversity
Is Bais Medrash Toras Chesed attracting and supporting learners from all economic backgrounds?

Schools with otherwise excellent racial and ethnic diversity still may not be diverse when it comes to other factors, such as financial backgrounds. Get a better idea of how Bais Medrash Toras Chesed supports low-income students by visiting the Financial Aid Page.

Is Diversity Important to Bais Medrash Toras Chesed?

Contact the school to find out what they are doing to stimulate diversity, and what student groups, associations and clubs are available that encourage diversified perspectives on campus.