Why Diversity is Valuable
It's likely you've heard that diversity is important to the university experience, but what do we mean when we discuss the topic of diversity?
Often when we speak of diversity, what we mean is multiculturalism, or the acceptance of people of different ethnicities, cultures, races, religions and financial backgrounds.
With all of this in mind, what does 'diversity in college' mean?
Students who state that diversity in university is important to them are looking for institutions to offer a variety of curricular and non-curricular opportunities to learn from and learn with people of different ethnicities, races, ages, abilities, sexual identities, religions, and classes.
Diversity can be promoted by the university in several ways. First, institutions should be making an effort to hire a varied faculty to engage students. But the school should also be doing the best they can to encourage substantial connections between people from different backgrounds. This prevents students and faculty from self-segregating and helps bring about positive connections.
Learn About Diversity at Albany State, and how it is Similar to Other Schools in the U.S..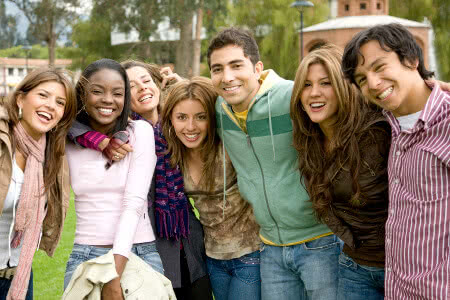 This School is Below Average When it Comes to Overall Diversity
To get the total diversity ranking, we look at the combination of ethnicity on campus, geographic origin of students, gender and age diversity.
Unfortunately when it comes to overall diversity Albany State University is ranked #2,086 and is below average.
Albany State Overall Diversity Score (41 out of 100)
Albany State Overall Diversity Rank (2,086 out of 2,397)
Below Average in Ethnic Diversity
Many college students value the opportunity to meet and learn from others from different racial and ethnic backgrounds, unfortunately, that may be difficult at this school.
Below average when it comes to ethnic diversity, Albany State University is ranked #2,399 in the United States.
Keep in mind, this university is an Historically Black College or University (HBCU) with a principal mission of serving and educating the black community.
Albany State Ethic Diversity Rank (2,399 out of 2,655)
Explore Albany State Ethnic Diversity
If the data is present, the chart will also display Albany State faculty diversity.
Male/Female Ratio Could Improve
This may not be the best choice if you're seeking equality between the sexes (when it comes to their presence on campus).
At Albany State University, the male to female student ratio is comparable to the national average of about 40:60 with a student body that is predominantly female.
This university is ranked at #1,835 in male to female diversity nationwide. The undergraduate population is comprised of 1,084 males and 2,232 females.
Albany State Gender Diversity Rank (1,835 out of 1,722)
Analyze Male/Female Diversity at Albany State
Where available, the chart below will include the male to female percentage among Albany State's faculty, as well as students.
Below Average Geographic Diversity
Would you prefer a local college that recruits local students? This could be a good option for you.
We've derived the geographic diversity of each school by looking at where accepted students lived before they attended college.
Over 90% of the students attending Albany State University come from within Georgia. This means Albany State is below average in geographic diversity with a ranking of #1,867.
Albany State Location Diversity Rank (1,867 out of 2,397)
Explore Nationwide Geographic Diversity
The undergraduate student body is split among 9 states (may include Washington D.C.), as shown in the chart below.
The Amount of International Students at Albany State
There is a small community of about 14 international students at Albany State University representing 12 countries. To see more, check out the Albany State International Student Page.
How Old is Everyone at This School?
Some college students prefer a campus filled with others who are a similar age to them, while some prefer a wide age range of students. Which is best for you?
Traditionally, undergraduate students range in age from 18 to 22. At Albany State University, 41.4% of students are in the age 18 to 22 bracket, compared to the national average of 60%. We rank Albany State #408 in the nation for student age diversity.
Albany State Age Diversity Rank (408 out of 1,524)
Albany State Age Diversity Chart
Analyze the age range of Albany State undergraduates with the following bar chart.
Questions About Diversity
How is Albany State doing at attracting and supporting students from all income levels?

Even a school with great racial, ethnic, and location diversity may not be diverse when it comes to the financial backgrounds of their students. To get a better idea of how Albany State is supporting low-income students check the Financial Aid Page.

Is Diversity Important to Albany State?

What are you seeking in regards to college diversity? Get a hold of the school to see what type of clubs and support groups are around to promote diverse perspectives.