If Graduating is Important to You, You May Want to Take a Peek at This
Find out how many of East Central University's 591 students stuck around until graduation.
Below You'll Find: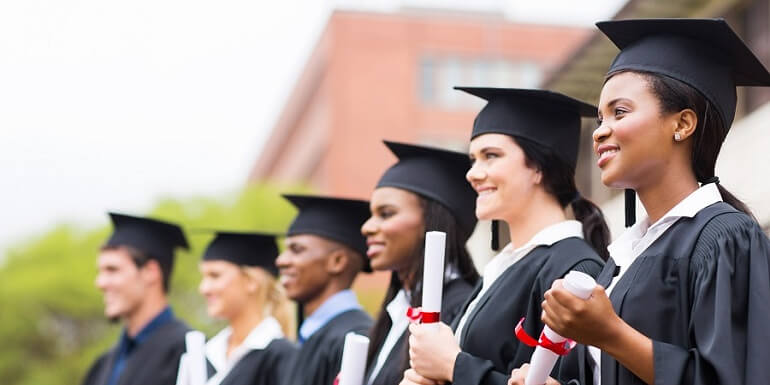 How are East Central University's Retention and Graduation Rates Applicable to You?
Having a better understanding of retention and graduation rates will help you make an informed decision about your education. Retention Rates let you know how many first year students come back for their sophomore year. The graduation rate will tell you how long it takes the average student to complete their degree. We consider the "on-time" graduation rate for a bachelor's degree to be four years, but colleges report their "overall" graduation rate at six years.
If you want to graduate within four years, be sure to check out East Central University's on-time graduation rate. This could save you money in the long run!
Looking for East Central University's acceptance rates?
East Central University Retention Rates: Are They Too Low?
In order to graduate you have to make it past freshman year. With only 64.0% of students staying on to become sophomores, East Central University has freshman retention rates below the national average of 71.2%.
Any Questions?
Graduation Rates for East Central University: Do They Meet Your Standards?
The following information is based upon data for students who were "First-Time/Full-Time Undergraduate Degree Seekers" at East Central University.
Out of the 1,035 degree seeking undergraduates new to East Central University in 2016, 741 (about 72%) are considered first-time/full-time .
If you are not a "First-Time/Full-Time Undergraduate Degree Seeker" then you will want to ask East Central University about graduation rates for other more appropriate groups of students.
Only 15.6% of first-time/full-time students graduate from East Central University on time (two or four years depending on the degree) and only 35.5% graduate at all, ranking this school below average in both categories when compared nationally.
Based on the caliber of first-time/full-time students that attend East Central University we would expect an overall graduation rate of 41.6%. However, students are graduating at a rate that is 6.1% lower than that. Therefore, East Central University is performing below average at graduating students based upon those students' anticipated academic achievement in college.
Any Questions?
Low graduation rates may signal a college where a lot of students plan on transferring after a year or two. Is that the case here?
The Majority of First-Time/Full-Time Non-Grads at This School Dropped Out.
64.5% of students at East Central University failed to graduate within 150% of the expected time. The majority did so because they dropped out.
Additional Considerations
How many people drop out of college?